About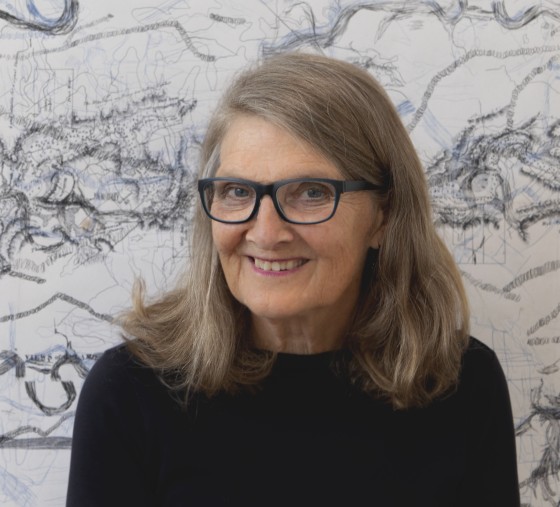 Downloads | PDFS
Sue Pedley is an artist of place. She forges links within and between places, to bring attention not only to the specific and perhaps overlooked qualities of the place we might be standing in, but also to the relationship of this place to other places, and hence to other histories, cultures and power stakes. Her site-specific interventions are subtle and ephemeral, designed to evince reflective responses, poetic musings, a gentle form of embodied awareness.
Dr Jacqueline Millner.
Sue Pedley is a visual artist recognised for her multimedia installations, large scale drawings and collaborations. She exhibits her work across outdoor locations, galleries and museums. Responsive to the contingencies of the sites where she works, her recurring themes include the environmental degradation of water and its impact on communities and the natural world; colonisation, including addressing her family history as settlers in Tasmania; and the intergenerational hurts of war.
Noted for a dense accumulation of materials, her ephemeral environments respond to the built environment and social history of their sites. Whether inhabiting a decommissioned oil tank, an abandoned house in Japan or a heritage garden, she incorporates materials such as wool thread, cloth and fleece, seaweed, plant fibre, bamboo, seeds, clothing, netting, plaster and stone.
Sue has worked in the Asian region for over twenty years – in Japan, China, Vietnam and Sri Lanka. She has created works that respond to Australia's military and trading histories with Japan and with Vietnam. She has participated in the Echigo Tsumari Art Triennial (2006 & 2018) and Setouchi Triennial (2010), working closely with rural communities and volunteers. She has also facilitated reciprocal projects between Australia and the Asian countries where she has worked. In China she has exhibited in Ningbo and Guangzhou and was a recipient of a Redgate residency in Beijing.
Sue has collaborated with artists, architects, musicians, film makers and sound artists. For the 2018 Echigo Tsumari Art Triennial in Japan Sue collaborated with architect Iwaki Kazuya and the Aramachi community to create Tracing Water. 100 woven spheres mapped the route of a former watercourse that had been diverted by dam construction.
Professionally trained in Australia and Germany, Sue has been making and exhibiting work in this country and elsewhere since 1984. She has received Australia Council residencies in Vietnam (2008), London (1993), France and Germany (1985); and an Asia Link residency in Sri Lanka (2001). Other residencies include Tokyo Wonder Site (2012), Redgate Studio Residency, Beijing (2011), Banff Art Centre, Canada (2007) and Bundanon Trust, NSW (2016).
Her significant exhibitions include Patches of Light – Sue & Peggy Pedley, Queen Victoria Art Museum and Gallery, Tasmania (2019); Tracing Water, Echigo Tsumari Art Triennial 2018, Japan; Orange–Net–Work, Ningbo Art Museum, China (2019) and Mosman Art Gallery, NSW (2017); Spare Room, Elizabeth Bay House, Sydney (2007); Blue Jay Way, Heide Museum of Contemporary Art and Penrith Regional Gallery (2007).